In today's fast-paced world, having one less item to manage is appealing to most people.
At Keltic, top quality transportation service is our goal.  Our mandate to provide on-time pickup and delivery, and to handle freight claims free, spells success.  Our reputation as a superior long-haul carrier is evidenced by a growing list of customers who have retained Keltic as their preferred service provider.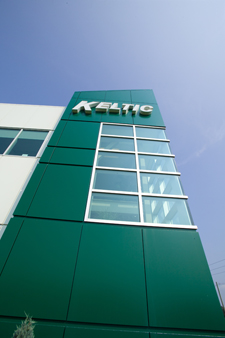 Keltic does not try to be all things to all people. We believe in doing what we do well and concentrating on our core business. Keltic got its start in the refrigerated business, and we continue to move goods in both TL (Full Truck Load) and LTL (Partial Truck Load) quantities for many of the most recognizable manufacturers, distributors, and retailers in the business. This includes both fresh and frozen food products. Our Dry Van division is our largest, and we are proud to be the carrier of choice for TL and LTL moves for the top names who supply hardware and building supplies, general merchandise and consumer goods, office furniture, packaging, and paper products. Keltic Flat Bed division specializes in the movement of specialty lumber products and building materials and is often involved in construction projects where various types of commodities are sourced. Keltic's head office has 20,000 square feet of warehouse space for rent or lease. Finally, Keltic Logistics, with offices in Moncton, NB., and Oakville, ON., has developed a solid base of carrier partners throughout North America and can handle LTL to TL, expedited or regular, refrigerated or dry, domestic or international, air and ocean shipments.